News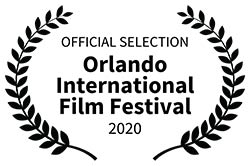 My Million Dollar Selected for the Orlando International Film Festival
July 22, 2020
Ross Schriftman, producer and screenwriter for My Million Dollar Mom, is proud to announce the selection of our film to be part of the Orlando International Film Festival. This is the fifth festival the film has been selected for.
The Orlando Film Festival is an annual film festival held in Orlando, Florida. It has become one of the premier film festivals for independent filmmakers to showcase their work. The festival attracts upwards of 1000 entries from filmmakers in more than 30 countries every year.
"I am so pleased with the work our actors, crew and production team did in making our film." said Schriftman. "We continue to work to raise awareness about Alzheimer's and other forms of dementia by showing this film to as many people as possible.