Latest News
Alzheimer's Association Delaware Valley Chapter Partners with "My Million Dollar Mom" Filmmaker
march 17, 2015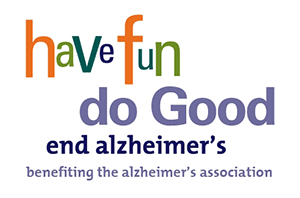 The Alzheimer's Association Delaware Valley Chapter has partnered with Ross Schriftman, filmmaker and producer of the upcoming movie, "My Million Dollar Mom." The film highlights the story of Shirley Schriftman, the filmmaker's mother, who died of Alzheimer's in 2009. The Delaware Valley Chapter is providing promotional support for the film project. Schriftman's production company, My Million Dollar Mom LLC plans to increase awareness and understanding about Alzheimer's through the film and raise funds for the Chapter.
"We welcome the opportunity to spread the word about Ross' film and we look forward to its success," said Wendy Campbell, President & CEO of the Delaware Valley Chapter. "We also appreciate Ross' efforts to raise additional funds for our programs and services, as well as provide more people with a better understanding of what it is like to care for a loved one with Alzheimer's."
Once the film is produced, Schriftman will create a special DVD of the film, which will include helpful tips for family caregivers, a section on the making of the film, special scenes, and family home movies and pictures. Profits from sales of the DVD and other merchandise will be donated to the Chapter.
Schriftman is planning to hold theater presentations of "My Million Dollar Mom" throughout the Delaware Valley. A portion of ticket proceeds will benefit the Chapter. Discussions about the film and issues related to Alzheimer's will be held at the end of the screenings. Information about the Chapter's services and how people can get involved and support the cause will be available.
The film is based on a book with the same title written by Schriftman. The story explores the issues of choice and sacrifice people face in their lives. In the film a loving mother is diagnosed with Alzheimer's. Her devoted son steps forward to care for her. Her needs are so great that he must decide whether to give up his last chance for high political office, something she wanted so much for him, or instead fulfill a promise he made to her years ago that he would care for her and be by her side at the end of her life.
The scenes in the film take the audience into a home where a son, with the help of a wonderful live-in companion, is caring for his mom. There are sad, profound and even funny moments throughout that are captured in the action and dialogue.
"This will be more than a movie about someone suffering with an illness." said Schriftman. "We hope to change attitudes about Alzheimer's by demonstrating that, regardless of how damaged people might be with this disease, they still have value and our capable of helping others at their time of need."
In the story, his mom helps another character in the midst of a crisis despite the fact that she has Alzheimer's.
"Throughout her life, my mom cared for others," said Schriftman. "Even though the illness made it very difficult for her, she still had a sense of what people were going through and wanted to be helpful. It made her feel better about herself when she could make a difference in someone's life."
Schriftman hopes "My Million Dollar Mom" will help people living with early to moderate stage Alzheimer's and their families feel better about themselves when they see it. The filmmaker will offer to show the film to residents, families and staff of Assisted Living communities in the area.
The Alzheimer's Association Delaware Valley Chapter provides programs and services to nearly 300,000 people living with Alzheimer's or a related disorder and their families in the Delaware, South Jersey, and Southeastern Pennsylvania region. Additional information about the Chapter or Alzheimer's is available at alz.org/delval or the Chapter's 24/7 toll-free Helpline at 800.272.3900.
Information about the film,"My Million Dollar Mom" can be found at www.mymilliondollarmom.com and www.facebook.com/mymilliondollarmom or by contacting Ross Schriftman at 215.682.7075 or mymilliondollarmom@gmail.com.